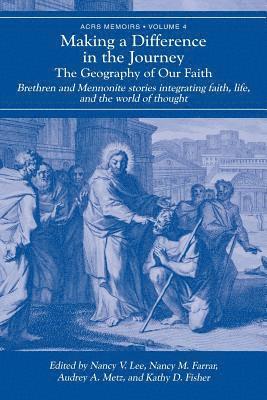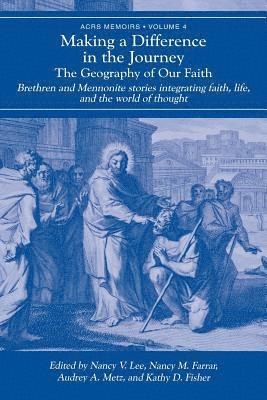 Uppskattad leveranstid 7-11 arbetsdagar
Fri frakt för medlemmar vid köp för minst 199:-
In this fourth volume in the ACRS Memoirs series, fifteen Mennonite and Brethren writers linked to Eastern Mennonite University whose journeys have made a difference—often worldwide—through service, tell their stories of integrating faith, life, and thought in Anabaptist perspective.
"This is wisdom literature, offerings by sages, creative thinkers, professionals in the trenches, individuals called to second and third careers—an inspiring source for any reader who might wonder, 'What difference would it make if we knew the end of the story?'" —Lee Snyder, in the Foreword
The stories in this book "define for us who we are as a people. The narrative they form comes from a generation of creative persons who, grounded in small congregations with the Bible as their center of religious learning, instructed in the basic lessons of life from parents with many times only an eighth-grade education, took those tools and expanded them into high value leadership positions and professional skills that have contributed to our culture in important ways. . . . The stories are told with candor, with a good dose of self-effacement and humility, providing a delightful read and giving hope for the future."  —Richard (Dick) Benner, in the Introduction
"All these authors are still influencing the lives of many-and their insightful yet humble narratives continue to stretch and change our minds and hearts." —Nancy V. Lee, ACRS4 Managing Editor
Authors include Robert Earl Alley, Richard (Dick) Benner, Beryl H. Brubaker, Lawrence (Larry) Hoover, Douglas (Doug) Hostetter, Joseph L. Lapp, Allon H. Lefever, Martin Lehman, W. Robert McFadden, Peggy B. Shenk, Shirley H. Showalter, Paul Swarr, Fred W. Swartz, Lee M. Yoder, Richard (Rick) Yoder.
The Editor:  Nancy V. (Burkholder) Lee, Harrisonburg, Virginia, is ACRS4 Managing Editor in collaboration with Nancy M. Farrar, Audrey A. Metz, and Kathy D. Fisher. Lee was also co-editor of ACRS Memoirs 1 with her husband Robert Lee and editor of ACRS Memoirs 2. She has taught English courses at Rockway Mennonite Collegiate in Canada, Goshen College, and universities in the U.S., Japan, and China. In the latter two countries she served with her husband under Mennonite Mission Network and Mennonite Partners in China.
Författare:

Nancy V Lee, Nancy M Farrar, Audrey A Metz

Format:

Pocket/Paperback

ISBN:

9781680270075

Språk:

Engelska

Antal sidor:

374

Utgivningsdatum:

2017-11-30

Förlag:

Cascadia Publishing House