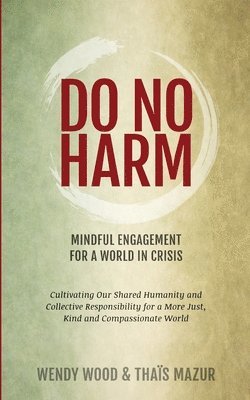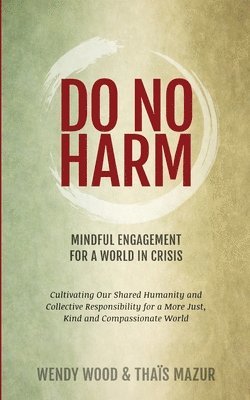 Uppskattad leveranstid 5-9 arbetsdagar
Fri frakt för medlemmar vid köp för minst 199:-
The world is a perilous and complicated place, and the sheer magnitude of human suffering and environmental destruction is incomprehensible. While many of us dream of a kinder, more just, and safer world, we may also feel burdened by powerlessness and despair. How we respond in such times takes deliberate, conscious awareness. It requires us to show up as our best possible selves. But how are we to do this? If we sit back and hope that things will improve, that will most likely never happen. We need the skills, ability, and willingness to work together towards a freer and better civil society. We must lead from both our hearts and our minds. We must learn how to act in ways that do not harm, from a place of balanced determination and with equal regard for all people-from a place of equanimity. This book is designed to help you do just that. The qualities, the stories and the practices within this book, provide the insight, skills, and tools needed to embrace our shared humanity, build resilience, transform conflict, and create meaningful change. This is a guide book that will give you the opportunity to understand and practice the principles and qualities of Mindful Engagement, as well as an opportunity to read stories of people whose lives and work represent these qualities.
The voices you will hear within this book include:
A mediator whose work has redefined the field of mediation, conflict resolution, and peace building throughout the world;
A Roman Catholic nun whose activism around issues of human rights, along with her public presence, has influenced national political and social decisions and policies;
An indigenous grandmother and activist working tirelessly to save the birthing grounds of the caribou in Alaska from oil drilling;
A woman who, along with her husband, creates a healing center for mothers and children living in Fukushima and suffering from radiation exposure;
A pediatric psychiatrist and early childhood trauma expert who has reshaped our understanding and approach to working with children exposed to violence and neglect;
A social worker who founded a job-training, earth stewardship program for former inmates and at-risk youth;
A mother who loses her son in the 9/11 attacks on the World Trade Center in New York City and subsequently co-founds an organization united to turn grief into actions for peace.
The people in these stories exemplify the essence of what it means to work in ways that do no harm. Their shared wisdom is a way finding-a way through. After years of experience, contemplation, successes, and failures, these people have embraced certain qualities they express as essential in their work and their daily lives-the qualities of Mindful Engagement. These core qualities that each person possesses, practices, embodies, and applies-authenticity, deep listening, wise speech, mindfulness, compassion, love and joy-are part of a wheel...
Författare:

Wendy Wood, Thais Mazur

Format:

Pocket/Paperback

ISBN:

9780998008165

Språk:

Engelska

Antal sidor:

198

Utgivningsdatum:

2021-03-01

Förlag:

Riokai Press