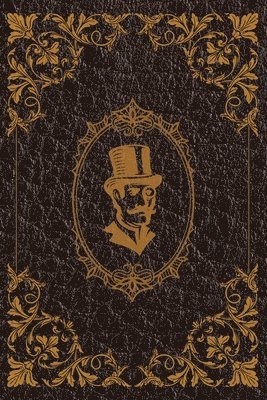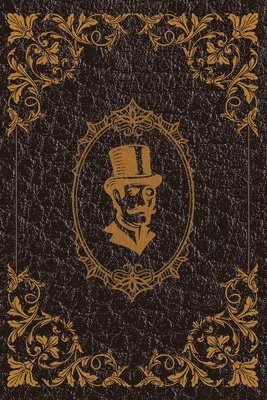 Deckare
The Extraordinary Adventures of Arsene Lupin, Gentleman-Burglar by Maurice Leblanc
Pocket
Uppskattad leveranstid 5-9 arbetsdagar
Fri frakt för medlemmar vid köp för minst 199:-
Maurice Marie mile Leblanc (11 December 1864 - 6 November 1941) was a French novelist and writer of short stories, known primarily as the creator of the fictional gentleman thief and detective Arsne Lupin, often described as a French counterpart to Arthur Conan Doyle's creation Sherlock Holmes.
The first Arsne Lupin story appeared in a series of short stories that were serialized in the magazine Je sais tout , starting in No. 6, dated 15 July 1905. Clearly created at editorial request, it's possible that Leblanc had also read Octave Mirbeau's Les 21 jours d'un neurasthnique (1901), which features a gentleman thief named Arthur Lebeau, and he had seen Mirbeau's comedy Scrupules (1902), whose main character is a gentleman thief.
Leblanc's house in tretat, today the museum Le clos Arsne Lupin .
By 1907, Leblanc had graduated to writing full-length Lupin novels, and the reviews and sales were so good that Leblanc effectively dedicated the rest of his career to working on the Lupin stories. Like Conan Doyle, who often appeared embarrassed or hindered by the success of Sherlock Holmes and seemed to regard his success in the field of crime fiction as a detraction from his more "respectable" literary ambitions, Leblanc also appeared to have resented Lupin's success. Several times he tried to create other characters, such as private eye Jim Barnett, but he eventually merged them with Lupin. He continued to pen Lupin tales well into the 1930s.
Leblanc also wrote two notable science fiction novels: Les Trois Yeux (1919), in which a scientist makes televisual contact with three-eyed Venusians, and Le Formidable Evnement (1920), in which an earthquake creates a new landmass between England and France.
Leblanc was awarded the Lgion d'Honneur for his services to literature and died in Perpignan in 1941. He was buried in the Montparnasse Cemetery. Georgette Leblanc was his sister.
Arsne Lupin is a fictional gentleman thief and master of disguise created in 1905 by French writer Maurice Leblanc. He was originally called Arsne Lopin, until a local politician of the same name protested. The character was first introduced in a series of short stories serialized in the magazine Je sais tout . The first story, "The Arrest of Arsne Lupin", was published on 15 July 1905.
Lupin was featured in 17 novels and 39 novellas by Leblanc, with the novellas or short stories collected into book form for a total of 24 books. The number becomes 25 if the 1923 novel The Secret Tomb is counted: Lupin does not appear in it, but the main character Dorothe solves one of Arsne Lupin's four fabulous secrets.
The character has also appeared in a number of books from other writers as well as numerous film, television, stage play, as well as comic book adaptations. Five authorized sequels were written in the 1970s by th...
Författare:

Maurice Leblanc

Format:

Pocket/Paperback

ISBN:

9783755100102

Språk:

Engelska

Antal sidor:

178

Utgivningsdatum:

2021-09-24

Förlag:

Gopublish