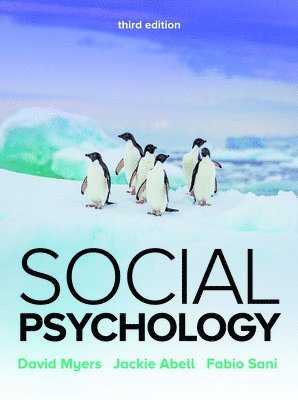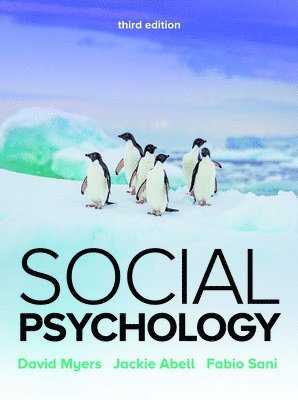 Uppskattad leveranstid 1-3 arbetsdagar
Fri frakt för medlemmar vid köp för minst 199:-
Social psychology has a profound influence on our everyday lives; from our shopping habits to our interactions at a party. It seeks to answer questions that we often think and talk about; questions such as: 

 - What circumstances prompt people to help, or not to help?

- What factors influence the ups and downs of our close relationships?

- Why do some people behave differently when on their own compared to in a group?

- What leads individuals sometimes to hurt, and other times to help one another?

- Why are we attracted to certain types of people?

- How do some persuade others to do what they want?


This new edition of Social Psychology has been revised to introduce a more flexible structure for teaching and studying. It includes up-to-date, international research with an emphasis throughout on its critical evaluation. Applied examples across the chapters help to highlight the relevance, and hence the impact, that the theories and methods of this fascinating subject have upon the social world. 


Key Features Include: 

  research close-up: In a brand-new style, this feature matches the layout used in research papers,
providing an accessible introduction to journal articles and the methods used by social psychologists.


  focus on: Fully revised, these boxes look at opposing viewpoints, controversial research or alternative
approaches. This offers a more critical outlook and prompts the questioning of the validity of
published research.


  recommended readings: New to this edition, suggestions for both classic and contemporary literature
are included in each chapter, providing a springboard for further study of the topics.


  With chapter contributions from Dr Juliet Wakefield.


connect psychology is McGraw-Hills digital learning and teaching environment. 


students You get easy online access to homework, tests and quizzes designed by your instructor. You receive immediate feedback on how youre doing, making it the perfect platform to test your knowledge. 


lecturers Connect gives you the power to create auto-graded assignments, tests and quizzes online. The detailed visual reporting allows you to easily monitor your students progress. In addition, you can access key support materials for your teaching, including a testbank, seminar materials and lecture support. 


 
professor david n. myers is the John Dirk Werkman Professor of Psychology at Hope College where he has taught for the past 30 years. David Myers love of teaching psychology has been rewarded by students on many occasions with numerous Outstanding Professor awards. An award-winning researcher, Professor Myers received the Gordon Allport Prize from Division 9 of the American Psycho...
Författare:

David Myers

Format:

Pocket/Paperback

ISBN:

9781526847928

Språk:

Engelska

Antal sidor:

719

Utgivningsdatum:

2020-08-28

Förlag:

McGraw Hill / Europe, Middle East & Africa