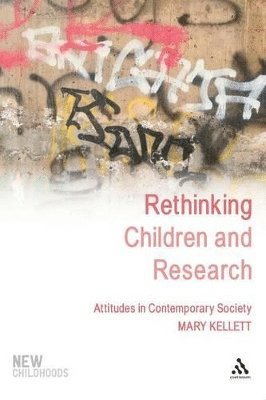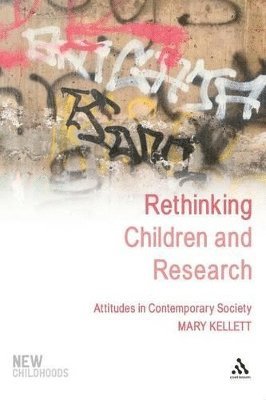 Uppskattad leveranstid 7-11 arbetsdagar
Fri frakt för medlemmar vid köp för minst 199:-
"Rethinking Children and Research" considers the way people approach research into childhood and children's lives and examines the debates concerning the forms and goals of such research. Theoretical and practice-based perspectives are discussed in the context of recent key developments in research theory and philosophy of children. Mary Kellet promotes the idea that researchers should listen to the voices and perspectives of children as experts on their own lives, and offers insights and guidance on approaches to research design, implementation and presentation. Recent debates and developments are considered, including ethics, approaching research with children from a child-rights framework, and rethinking the power dynamic within research relationships with children. "Rethinking Children and Research" is essential for studying childhood and undergraduate or postgraduate level, and will be of interest to all involved with research into childhood and children's lives in the areas of education, health and social services. Is childhood changing? What effects are new ideas about childhood having on children's lives? How are children's voices and opinions affecting the services they use? Contemporary debates on the nature of childhood, attitudes towards children, the experiences of children and the emergence of a child rights agenda are resulting in a re-examination of theory, practice and research in many fields. "New Childhoods" offers a re-appraisal of the meaning of childhood - a series of texts that are succinct, accessible and engaging in introducing undergraduates to key areas of Childhood Studies, Education Studies and Sociology, and in disseminating new thinking, research, scholarship and practices. Books in this series will also be of interest to those who are preparing to work with children, such as teachers, early years practitioners, youth workers, health workers and psychologists. Key features of this title include: boxed summaries of research which engage the reader in analysis; case studies to explore each issue in context; tasks to develop critical thinking; and, pointers on further reading. Each volume promotes a child rights perspective, and provokes a re-examination of child-adult relationship in the contexts of family, community and state. Insights and experiences across fields such as sociology, philosophy and psychology are combined to encourage an inter-disciplinary approach.
Författare:

Mary Kellett, Phil Jones

Format:

Pocket

ISBN:

9781847063236

Språk:

Engelska

Antal sidor:

176

Utgivningsdatum:

2010-04-08

Förlag:

Continuum International Publishing Group Ltd.