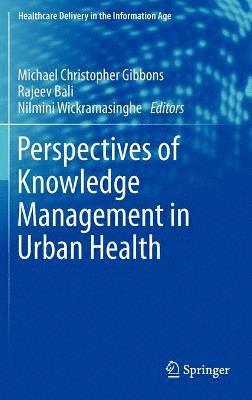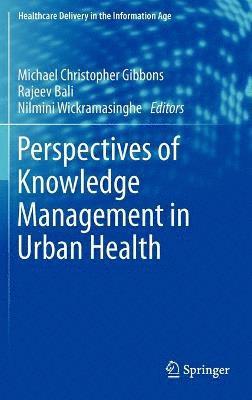 Kropp & själ
Perspectives of Knowledge Management in Urban Health
Inbunden
Uppskattad leveranstid 7-11 arbetsdagar
Fri frakt för medlemmar vid köp för minst 199:-
It is a tragic paradox of American health care: a system renowned for world-class doctors, the latest medical technologies, and miraculous treatments has shocking inadequacies when it comes to the health of the urban poor. Urban Health Knowledge Management outlines bold, workable strategies for addressing this disparity and eliminating the "knowledge islands" that so often disrupt effective service delivery. The book offers a wide-reaching global framework for organizational competence leading to improved care quality and outcomes for traditionally underserved clients in diverse, challenging settings. Its contributors understand the issues fluently, imparting both macro and micro concepts of KM with clear rationales and real-world examples as they: *Analyze key aspects of KM and explains their applicability to urban health. *Introduce the KM tools and technologies most relevant to health care delivery. *Offer evidence of the role of KM in improving clinical efficacy and executive decision-making. *Provide extended case examples of KM-based programs used in Washington, D.C. (child health), South Africa (HIV/AIDS), and Australia (health inequities). *Apply KM principles to urban health needs in developing countries. *Discuss new approaches to managing, evaluating, and improving delivery systems in the book's "Measures and Metrics" section. Urban health professionals, as well as health care executives and administrators, will find Urban Health Knowledge Management a significant resource for bringing service delivery up to speed at a time of great advancement and change.
Författare:

Michael Christopher Gibbons, Rajeev Bali, Nilmini Wickramasinghe

Illustratör:

15 schwarz-weiße Tabellen 45 schwarz-weiße Abbildungen

Format:

Inbunden

ISBN:

9781441956439

Språk:

Engelska

Antal sidor:

220

Utgivningsdatum:

2010-09-08

Förlag:

Springer-Verlag New York Inc.