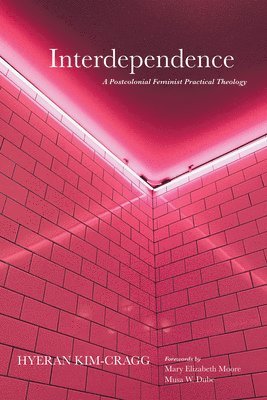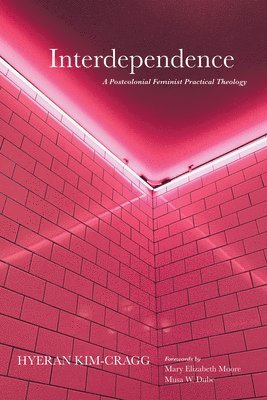 Uppskattad leveranstid 7-11 arbetsdagar
Fri frakt för medlemmar vid köp för minst 199:-
This book calls attention to an urgent need for postcolonial feminist approaches to practical theology. It not only advocates for the inclusion of colonialism as a critical optic for practical theology but also demands a close look at how colonialism is entangled with issues of race, ethnicity, gender, class, disability, and sexual orientation. Seeking to highlight the importance of the interdependence of life, the author challenges and contests the notion of independence as the desirable goal of the human being. Lifting up the experiences of overlooked groups--including children at adult-centered worship, queer and interracial youth in heterosexual and white normative family discourse, and non-human species in human-centered academic and theological realms--the book contributes to expanding the concerns of practical theology in ways that create healthy community for all human beings and non-human fellow creatures. It also takes up issues of multiple religious belonging and migration that practical theology has not sufficiently explored. These illuminating new possibilities promise to renew and even transform church communities through the inclusion of often-neglected groups with whom God is already present.

""This invaluable book brings postcolonial theory to bear on key issues of practical theology, such as the self, family, borders, migration, and ecology. Using 'interdependence of life' as a framework, it offers astute theological analyses and keen pastoral insights, challenging the false binary of practical and 'impractical' theology. This is a gift to students of theology, ministers, and pastoral workers.""
--Kwok Pui-lan, author of Postcolonial Imagination and Feminist Theology

""In this wonderfully disruptive and transformative book, HyeRan Kim-Cragg breaks new ground, employing interdependence as a plumb line for Christian realignment. Pushing aside the veil of North American colonialism, she deftly reminds readers that all of us depend on the mercy of others for our very lives, and, suddenly, we see anew those repeatedly cast aside--children, mixed-race and queer youths, multinational immigrants, multi-religious persons, and nature itself. A much-needed contribution!""
--Bonnie J. Miller-McLemore, Professor, the Divinity School and Graduate Department of Religion, Vanderbilt University

""HyeRan Kim-Cragg goes beyond borders and boundaries to probe the potential role of Practical Theology in communities often overlooked by our congregations and the academy, offering lament as well as rich insights from an array of scholars. Her postcolonial, feminist theology of interdependence grounds our diverse expressions of humanity with the earth itself and offers hope and compassion for those on the margins.""
--Kathy Black, Professor of Homiletics and Liturgics, Claremont School of Theology

""HyeRan Kim-Cragg is an expert guide to feminist and postcolonial practical theology. Grounded in lived situations and ranging across various contemporar...
Författare:

Hyeran Kim-Cragg

Format:

Pocket/Paperback

ISBN:

9781532617249

Språk:

Engelska

Antal sidor:

188

Utgivningsdatum:

2018-05-31

Förlag:

Pickwick Publications