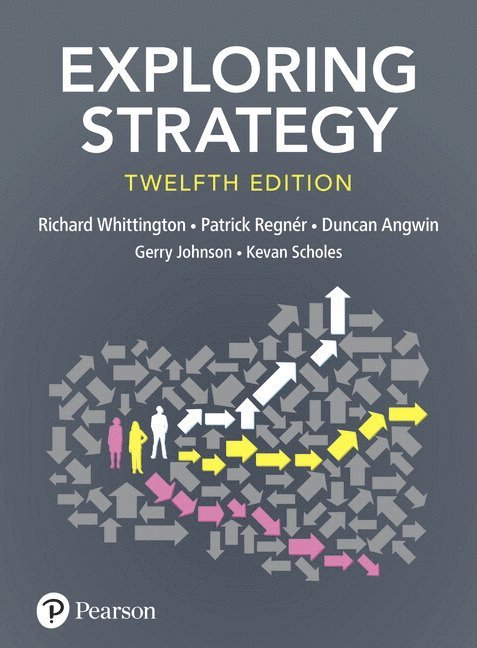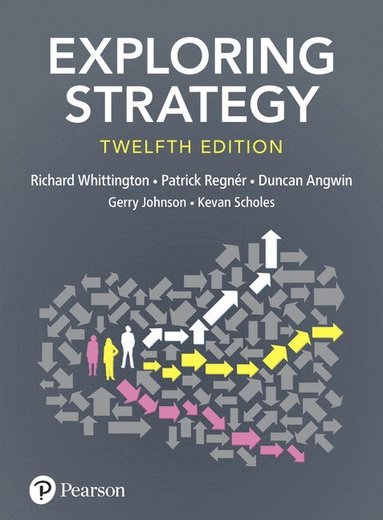 Uppskattad leveranstid 1-3 arbetsdagar
Fri frakt för medlemmar vid köp för minst 199:-
'Exploring Strategy stands out as an excellent textbook on strategic management that covers all the basics yet, unlike other texts, adds on to this a coverage of strategy process and the practice of strategy. This coverage of both analytical and managerial aspects of Strategy make it a highly relevant text for both undergraduate and MBA students.'
Julia Balogun, Professor of Strategic Management and Director of University of Liverpool Management School.
'The book is engaging, accessible and certainly one of the most "classroom ready" texts on strategy. It is a must-have for students, scholars and practitioners.'
Dr. Florian Kapmeier, Professor of Strategy and International Project Management, Reutlingen University, ESB Business School.
'When teaching and learning with this book, strategy comes alive! Exploring Strategy addresses the fascinating issues of "strategy in action". As strategic change is everywhere nowadays, this textbook provides unique and invaluable insights for the men and women who are daily involved in the processes and practice of strategizing.'
Linda Rouleau, Professor of Management, HEC Montreal
'Exploring Strategy is the go-to text book for students studying Strategic Management. It enables students to quickly get to grips with a dynamic subject area with up to date case examples.'
Peter Barton, Liverpool John Moores University
'Well-structured and user friendly book on strategy which is a superb textbook for undergraduate courses providing an introduction to the complex world of strategy.'
Mohammad Roohanifar, Manchester Metropolitan University
_________
Exploring Strategy is designed to help students think and behave like a manager. With over one million copies sold worldwide, Exploring Strategy has long been the essential introduction to strategy for managers of today and tomorrow. From entrepreneurial start-ups to multinationals, charities to a range of public sector organisations, this book raises the big questions about organisations - how they prosper, how they grow, how they innovate and how they change.
The twelth edition of Exploring Strategy has been comprehensively update to help you:
- Understand clearly the key concepts, frameworks and tools of strategy
- Explore topical strategy issues including platform business models and network effects, ecosystems, corporate strategy divestments, and non-market strategy.
- Grasp real-world processes and practices of strategic management including new ways of doing open strategy
- Learn from case studies on world-famous organisations such as Alibaba, Airbnb, IKEA, Rocket Internet, Uber and Wanda. The Text and Cases version also covers events and organisations as diverse as Adnams, Siemens, Air Asia, Apple, Handelsbanker, Glastonbury and the Indi...
Författare:

Richard Whittington

Format:

Pocket

ISBN:

9781292282510

Språk:

Engelska

Antal sidor:

592

Utgivningsdatum:

2019-12-06

Förlag:

Pearson Education