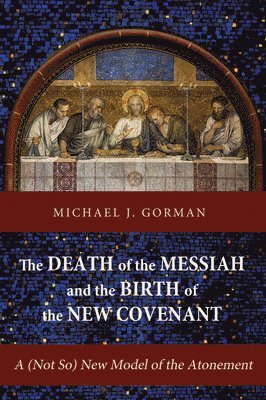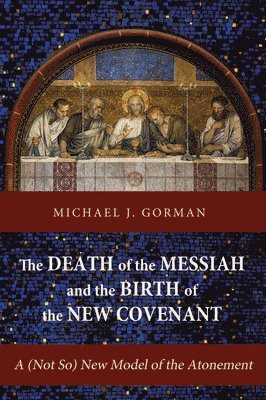 Uppskattad leveranstid 10-15 arbetsdagar
Fri frakt för medlemmar vid köp för minst 199:-
In this groundbreaking book, Michael Gorman asks why there is no theory or model of the atonement called the new-covenant model, since this understanding of the atonement is likely the earliest in the Christian tradition, going back to Jesus himself. Gorman argues that most models of the atonement over-emphasize the penultimate purposes of Jesus' death and the mechanics of the atonement, rather than its ultimate purpose: to create a transformed, Spirit-filled people of God. The New Testament's various atonement metaphors are part of a remarkably coherent picture of Jesus' death as that which brings about the new covenant (and thus the new community) promised by the prophets, which is also the covenant of peace.

Gorman therefore proposes a new model of the atonement that is really not new at all--the new-covenant model. He argues that this is not merely an ancient model in need of rediscovery, but also a more comprehensive, integrated, participatory, communal, and missional model than any of the major models in the tradition. Life in this new covenant, Gorman argues, is a life of communal and individual participation in Jesus' faithful, loving, peacemaking death.

Written for both academics and church leaders, this book will challenge all who read it to re-think and re-articulate the meaning of Christ's death for us.


Atonement theologies have for some become atonement wars that mirror culture wars. Atonement theologies have become obsessed with the mechanics of atonement, that is, how God accomplished atonement--how justice was dealt with, how sin was erased, how God's wrath was pacified. Far too often atonement theologies have focused on what is less known and ignored what is known. Michael Gorman in The Death of the Messiah and the Birth of the New Covenant, has accomplished keeping our eyes on what is known: that in the death and resurrection of Jesus, God has formed a new covenant people.
--Scot McKnight, Professor of New Testament, Northern Baptist Theological Seminary, Lombard, IL

This book, what a gem! Gorman situates atonement in the new messianic cruciform covenant, fulfilling OT visions of peace. Reorienting standard atonement theories, Gorman grounds atonement where it belongs, in Jesus's gospel of peace, love-driven death, and new covenant! Virtually all NT writings bear witness. Salvation, politics, and spirituality shine in new light. The bibliography is rich. This is an essential read and resource for New Testament theology-ethics.
--Willard M. Swartley, Professor emeritus of New Testament, Anabaptist Mennonite Biblical Seminary, Elkhart, IN

With this biblically and theologically mature study, Michael Gorman shifts our focus away from fascination with the how of the atonement and toward reflection on the what: What does Jesus's death accomplish? The result is a richly textured statement of how the atonement reaches deeply into the scriptural story of God's mighty acts in order to present the consequences of the cross for the ch...
Författare:

Michael J Gorman

Format:

Inbunden

ISBN:

9781498205580

Språk:

Engelska

Antal sidor:

292

Utgivningsdatum:

2014-06-27

Förlag:

Cascade Books