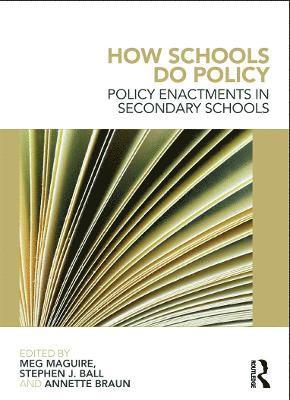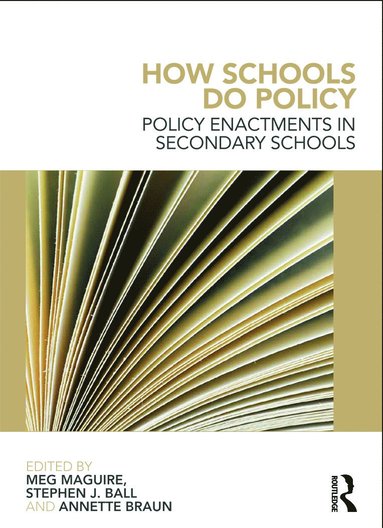 Uppskattad leveranstid 5-9 arbetsdagar
Fri frakt för medlemmar vid köp för minst 149:-
How do schools filter, interpret, reconstruct, translate, mediate and manage many sometimes contradictory policies simultaneously?
Over the last 20 years, international attempts to raise educational standards and improve opportunities for all children have accelerated. This has generated a state of constant change and an unrelenting flood of initiatives, changes and reforms that need to be a implementeda (TM) in schools. In response to this challenge, attention has been turned towards understanding policy and how it is managed in schools. The focus has been on the problems of policy realisation a " whether the policies have a workeda (TM) - but this sidelines a set of fundamental questions: How do schools manage multiple and sometimes competing policies? Do all policies work on and in schools in the same way? Do all teachers participate in and experience policy in the same way? Do different schools do policy differently? How does policy position teachers as subjects? What methods and technologies are employed to drive policy? These questions are addressed directly in this book.
The book also addresses how policy work in schools is, and should be, conceived of and understood. Much of the literature talks of policies being a implementeda (TM) in schools in terms of top-down policy being understood a correctlya (TM) and then efficiently put into practice. This assumes that policy activity is rational and linear and that all schools can mobilise the same energies and resources in the policy process. It does not recognise the complex relations between different policies. Any failures to implement policy are not normally seen as problems in the policy itself but rather as brought about by the laxity of implementers not doing their job properly. Equally, most policy-focused books focus on one core policy, yet a real schoolsa (TM) are faced by a deluge of non-stop policy making a " not only from external sources but also their own policies constructed to address problems in their own setting.
By contrast, this book argues for a thorough reworking and reconceptualisation of the complex processes of a doinga (TM) policy as a enactmenta (TM). That is, in-school policy actors (principals, senior leaders, managers, classroom teachers, adults other than teachers) and other outsiders (advisers, consultants, liaison workers etc.) actively interpret and translate policies in the light of a) structural and material factors; b) in-school specifics; c) cultural and ethical dispositions and d) school location. Thus, schools and their staff are interpreters and translators, as well as subjects, of policy and subject to related issues of power in this process, both those embedded in particular policies as well as in decision-making round the selection of and prioritising of policies.
This book, for the first time, deals with the very real challenges that managing, filtering and coping with constant policy change, throws up for different people, located in different positions in secondary schools. It explores both the capacity for policy-agency in individual schools as well as the limits to and constraints acting upon agency, and thus seek to a explaina (TM) policy differences between schools. It will be of interest to undergraduate and postgraduate students of education, education policy and social policy, as well as school leaders, in the UK and beyond.
Författare:

Annette Braun

Format:

Häftad

ISBN:

9780415676274

Språk:

Engelska

Antal sidor:

184

Utgivningsdatum:

2011-12-14

Förlag:

Routledge