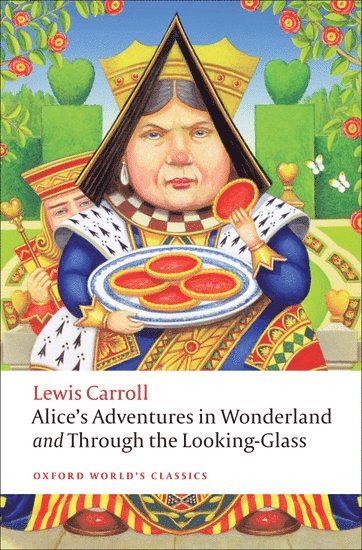 Barnböcker
Alice's Adventures in Wonderland and Through the Looking-Glass
Pocket
Hos dig inom 5-9 arbetsdagar
Fri frakt vid köp över 149:- för medlemmar.
352 sidor
6-9 år
2009
Del 1(OXFORD WORLDS CLASSICS)
The "Alice" books are two of the most translated, most quoted, and best-known books in the world. Alice's encounters with the White Rabbit, the Cheshire-Cat, the Queen of Hearts, the Mad Hatter, and many other extraordinary characters have made them beloved by children. Yet they also appeal to adults fascinated by the many layers of satire, allusion, and symbolism about Victorian culture and politics.
This new edition explores the phenomenal range of reference and the paradoxical appeal of two of the most inventive books in world literature. The volume has been deftly edited by one of the foremost children's literature experts, Peter Hunt, and it features the original, much-loved illustrations by Sir John Tenniel, newly scanned and reset for enhanced sharpness and clarity. Extensive explanatory notes give information on Carroll's political, social, intellectual, and personal allusions and sources. The book provides an extensive bibliography and a chronology of Carroll's life and times, and it also includes a deleted episode called "The Wasp in a Wig."
Författare:

Lewis Carroll, Peter Hunt, Sir Tenniel

Illustratör:

Sir John Tenniel

Format:

Pocket

ISBN:

9780199558292

Språk:

Engelska

Barnbok:

6-9 år

Antal sidor:

352

Utgivningsdatum:

2009-12-01

Del i serien:

OXFORD WORLDS CLASSICS

Läsordning:

1

Förlag:

Oxford University Press