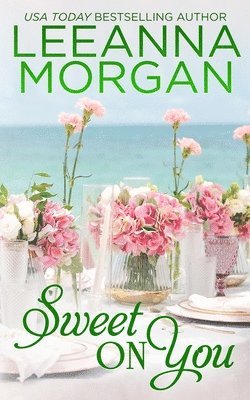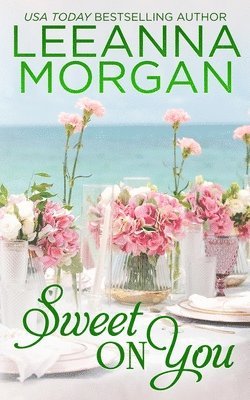 Uppskattad leveranstid 7-11 arbetsdagar
Fri frakt för medlemmar vid köp för minst 199:-
Fans of Robyn Carr's Virgin River series will love this small-town, feel-good romance!

Molly O'Donaghue has photographed some of the most beautiful women in the world. For the last eighteen months she's been living in Montana, building a business that keeps her feet on the ground and her heart intact.

Jacob Green is a successful property developer, and he's definitely not Molly's type. She's had her heart broken by a man with more money than common sense and she isn't about to go down that path again.

Her latest assignment wasn't supposed to be complicated, but she finds more through the lens of her camera than she expects to see. With a family's happiness at stake and a bride who can't see past an emerald lake, Molly and Jacob have to work together to find a whole lot of happy endings. And one of them could be theirs.

SWEET ON YOU is the fourth book in The Bridesmaids Club series and can easily be read as a standalone. All of Leeanna's books are linked, so if you meet a character you like, you could find them in another story. Happy reading!

Praise for Leeanna Morgan's books:

"I am addicted to Leeanna Morgan's books! The only problem with them is that I hate coming to the end of one, and can't wait for the next good read. I love how she weaves the characters together, and draws you right into their lives. If you haven't discovered her, please do give her books a try. You won't be disappointed, except for not having found her sooner!"

"I thoroughly enjoyed this book! I couldn't put it down. I purchased it today and finished it just now. Captivating story from beginning to end. Definitely a five-star book."

Other Novels by Leeanna Morgan:

The Bridesmaids Club:
Book 1: All of Me (Tess and Logan)
Book 2: Loving You (Annie and Dylan)
Book 3: Head Over Heels (Sally and Todd)
Book 4: Sweet on You (Molly and Jacob)
The Bridesmaids Club: Books 1-3

Emerald Lake Billionaires:
Book 1: Sealed with a Kiss (Rachel and John)
Book 2: Playing for Keeps (Sophie and Ryan)
Book 3: Crazy Love (Holly and Daniel)
Book 4: One And Only (Elizabeth and Blake)
Emerald Lake Billionaires: Books 1-3

The Protectors:
Book 1: Safe Haven (Hayley and Tank)
Book 2: Just Breathe (Kelly and Tanner)
Book 3: Always (Mallory and Grant)
Book 4: The Promise (Ashley and Matthew)
The Protectors Boxed Set: Books 1-3

Montana Promises:
Book 1: Coming Home (Mia and Stan)
Book 2: The Gift (Hannah and Brett)
Book 3: The Wish (Claire and Jason)
Book 4: Country Love (Becky and Sean)
Montana Promises Boxed Set: Books 1-3

Sapphire Bay:
Book 1: Falling For You (Natalie and Gabe)
Book 2: Once In A Lifetime (Sam and Caleb)
Book 3: A Christmas Wish (Megan and William)
Book 4: Before Today (Brooke and Levi)
Book 5: The Sweetest Thing (Cassie and Noah)
Book 6: Sweet Surrender (Willow and Zac)
Sapp...
Författare:

Leeanna Morgan

Format:

Pocket/Paperback

ISBN:

9781537345727

Språk:

Engelska

Antal sidor:

266

Utgivningsdatum:

2016-08-27

Förlag:

Createspace Independent Publishing Platform