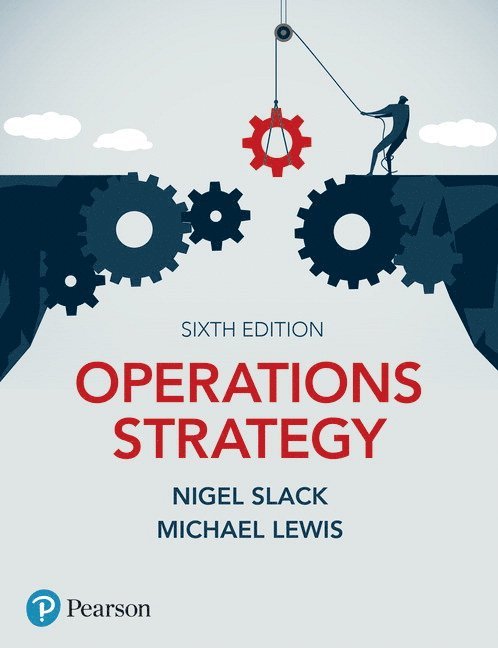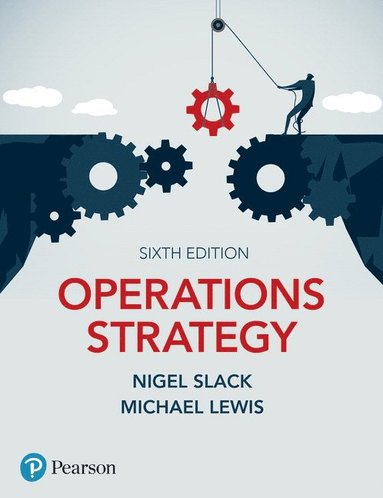 Uppskattad leveranstid 7-11 arbetsdagar
Fri frakt för medlemmar vid köp för minst 199:-
How should an organisation satisfy the requirements of its customers?
When should it expand or contract, and by how much?
What should it do itself and what should it outsource to other businesses?
How should it organise the way it develops new products and services?
What type of technology should it invest in?
Operations strategy is fundamental to the success of any organisation and a major source of competitive advantage. The way an organisation manages their operations strategically can have a huge impact on its prospects whether large or small, for-profit or not-for-profit, in the services or manufacturing sector, international or local.
The sixth edition of Operations Strategy provides a clear, well-structured and engaging treatment of the subject, applying key ideas and concepts to a variety of real businesses and organisations, making it the ideal text for advanced undergraduates, postgraduates and practising managers.
New to the 6th edition
A brand new chapter on socially responsible operations strategy.
New and updated boxed examples within the text, addressing current trends and themes plus an additional integrative case at the end of the book.
A new overarching framework providing a clearer indication of the positioning of each chapter in the subject.
Coverage of new and emerging topics, including ideas such as ethical globalization and the social license to operate, the merging of products and services and the nature of operations strategy decision-making, including decision-making under uncertainty and strategy mapping .
Greater coverage of technology, including the increasing importance of process technologies , drivers of the adoption of new technologies and classifying technologies by their primary capabilities .
Nigel Slack is Emeritus Professor of Operations Management and Strategy at Warwick Business School, an Honorary Professor at Bath University and an Associate Fellow of Said Business School, Oxford. He is an educator, consultant and writer with wide experience in many sectors.
Michael Lewis is Professor of Operations and Supply Management and Head of the Information, Decisions and Operations Group at Bath School of Management. He has teaching, research and consultancy experience with a broad range of public and private sector organisations
Författare:

Nigel Slack, Mike Lewis

Format:

Pocket

ISBN:

9781292317847

Språk:

Engelska

Antal sidor:

512

Utgivningsdatum:

2019-12-19

Förlag:

Pearson