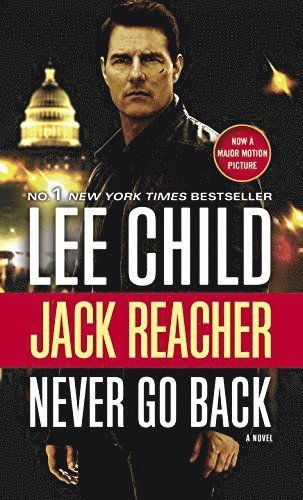 Hos dig inom 1-3 arbetsdagar
Fri frakt vid köp över 99:- för medlemmar.
608 sidor
2016
Del 18(Jack Reacher)
Former military cop Jack Reacher makes it all the way from snowbound South Dakota to his destination in northeastern Virginia, near Washington, D.C.: the headquarters of his old unit, the 110th MP. The old stone building is the closest thing to a home he ever had. Reacher is there to meetin personthe new commanding officer, Major Susan Turner, so far just a warm, intriguing voice on the phone. But it isnt Turner behind the COs desk. And Reacher is hit with two pieces of shocking news, one with serious criminal consequences, and one too personal to even think about. When threatened, you can run or fight. Reacher fights, aiming to find Turner and clear his name, barely a step ahead of the army, and the FBI, and the D.C. Metro police, and four unidentified thugs. Combining an intricate puzzle of a plot and an exciting chase for truth and justice, Lee Child puts Reacher through his pacesand makes him question who he is, what hes done, and the very future of his untethered life on the open road.
"A breathless cross-country spree . . . some of the best, wiliest writing [Lee] Child has ever done . . . Childs bodacious action hero, Jack Reacher, has already tramped through 17 novels and three e-book singles. But his latest, Never Go Back, may be the best desert island reading in the series. Its exceptionally well plotted. And full of wild surprises. And wise about Reachers peculiar nature. And positively Bunyanesque in its admiring contributions to Reacher lore." (Janet Maslin, The New York Times)
Författare:

Lee Child

Format:

Pocket

ISBN:

9780425286036

Språk:

Engelska

Antal sidor:

608

Utgivningsdatum:

2016-09-06

Del i serien:

Jack Reacher

Läsordning:

18

Förlag:

Random House USA