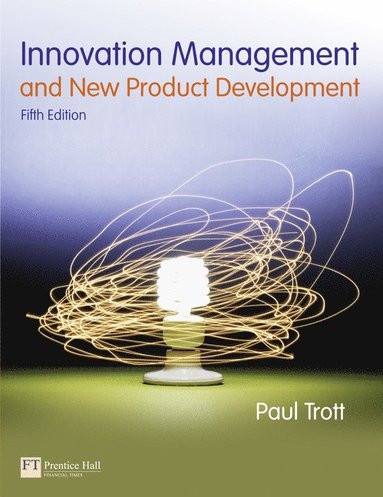 Innovation Management and New Product Development
Innovation Management and New Product Development, 5th edition
Most of the significant inventions of the past two centuries have not come from flashes of inspiration but from collaborative endeavours. This book argues that innovation is a management process that continues to be at the forefront of economic and political debate about how to improve the competitiveness of economies and firms.
Innovation Management & New Product Development 5e offers an accessible and authoritative multi-functional perspective on innovation management and new product development. Its clear and informed coverage of the management processes of new product development, coupled with a practical orientation of taking you through real life challenges and dilemmas, results in a book that brings together the most up-to-date and accessible discussion of the literature in this area, as well as a wealth of examples and illustrations in every chapter.
New to this edition
Thoroughly revised and updated chapters including new coverage of entrepreneurship, process innovation and counterfeit and imitation goods
New case studies on CSI and genetic fingerprinting, and Sony Blu-Ray as well as updated case studies including Apple, eBay and Gore-Tex
New 'Innovation In Action' feature in every chapter practical examples of innovation in action that help you to link theory with practice
Online resources available at include PowerPoint slides and an Instructors Manual for lecturers as well as an online glossary, multiple choice questions for every chapter and annotated weblinks for students.
This book is suitable for undergraduates and postgraduates on a wide range of courses from marketing, strategic management, operations management, business studies and engineering.
About the Author
Paul Trott is Professor of Innovation Management at the Business School, University of Portsmouth and Professor of Innovation Management & Entrepreneurship at The Technical University of Delft, The Netherlands. He is the author of many articles and papers in the area of innovation management, and is co-author of the Penguin Business Dictionary.
Författare:

Paul Trott

Illustratör:

Illustrations

Format:

Paperback

ISBN:

9780273736561

Språk:

Engelska

Antal sidor:

648

Utgivningsdatum:

2011-09-29

Förlag:

Financial Times/ Prentice Hall