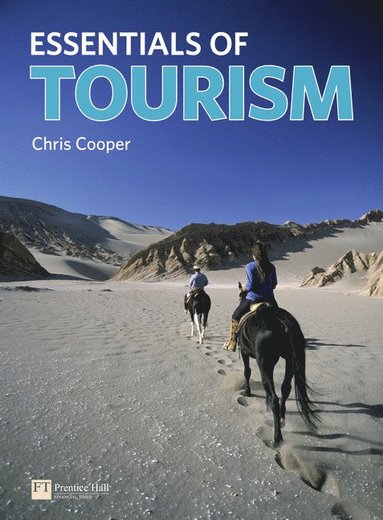 Imagine that you are a member of a team which is responsible for hosting the FIFA World Cup. What sort of economic, environmental, cultural and social factors would you need to consider and how would this affect tourism in the host country?
Essentials of Tourism by Chris Cooper is your first class ticket to understanding this fascinating and diverse subject. From e-tourism to measuring tourism demand, every tourism student will find this book essential reading for not only grasping the key issues but applying them to real problems faced by professionals in the tourism industry.
Case studies from around the world including Australia, New Zealand, Sri Lanka, the USA, Fiji, Cambodia, Antarctica, South Africa, India and Bulgaria give you a truly global approach to how tourism theory can be applied around the world.  This is combined with a lively and accessible writing style which will support and guide you through how tourism has been affected and will continue to be shaped by changing government policy and sustainability concerns.
Key features:
Fully up-to-date content on sustainable tourism, marketing and how social networking has become popular amongst like minded tourists.
Comprehensive coverage of the essential elements of tourism including the social and environmental consequence of tourism, accommodation and marketing.
Each chapter identifies an important classic paper which has acted as a milestone in tourism thinking.

The academic theory is strongly supported by three case studies per chapter and is accompanied by stunning colour photography and figures helping students to apply their knowledge to real tourism campaigns.
Free online resources are available at:  www.pearsoned.co.uk/cooperessentials. Here you will find an     extensive bank of support materials including extra case studies, video material, multiple choice questions and more.
Chris Cooper is an experienced author and is Pro Vice-Chancellor and  Dean of the Business School at Oxford Brookes University, UK.
Författare:

Chris Cooper

Format:

Paperback

ISBN:

9780273724384

Språk:

Engelska

Antal sidor:

392

Utgivningsdatum:

2011-09-19

Förlag:

Financial Times/ Prentice Hall