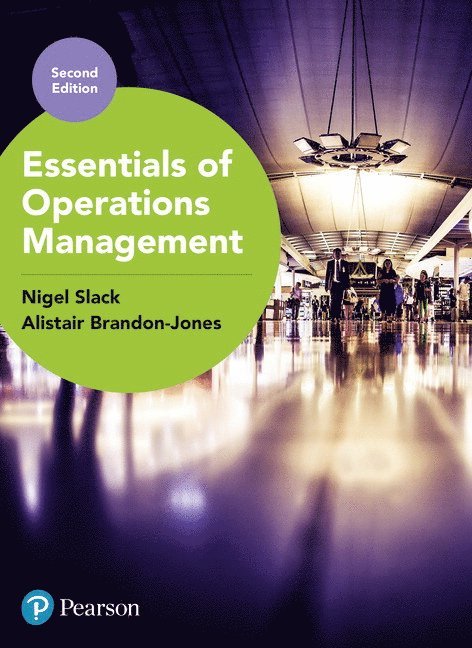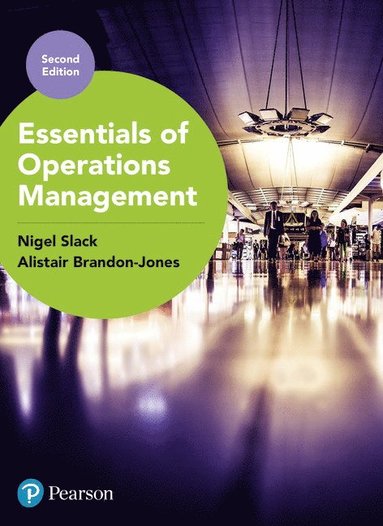 Uppskattad leveranstid 7-11 arbetsdagar
Fri frakt för medlemmar vid köp för minst 199:-
Operations may not run the world, but they make the world run
There has never been a more exciting time to study operations management. Fast, frequent and fundamental changes to the way goods and services are produced and delivered present both new opportunities and challenges for the business world. Operations management is critical to the success and survival of organizations everywhere, no matter how large or small.
Essentials of Operations Management is the ideal text for those wanting a concise introduction to the subject. Based on Slack and Brandon-Jones leading Operations Management, it focuses on essential core topics, without compromising the authoritative, clear and highly practical approach that has become the trademark of the authors.
Key features:
o Revised and updated to reflect the ever-changing world of operations management
o Illustrations-based - rooted in real-life practice with a wealth of examples showing Operations in Practice from a variety of businesses and organizations globally
o Problems and applications practical exercises at the end of each chapter allow you to reflect on what you have learnt and test your understanding
o Balanced approach drawing on a wide array of examples from organizations in different sectors and industries from around the globe.



Undergraduates on business studies, technical or joint degrees, as well as MBA and postgraduate students will all find this an invaluable resource to support their studies.
Nigel Slack is an Emeritus Professor of Operations Management and Strategy at Warwick University, an Honorary Professor at Bath University and an Associate Fellow of Said Business School, Oxford University.
Alistair Brandon-Jones is a Full Chaired Professor in Operations and Supply Management at the University of Bath, and an Adjunct Professor at Hult International Business School.
Författare:

Nigel Slack, Alistair Brandon-Jones

Format:

Pocket

ISBN:

9781292238845

Språk:

Engelska

Antal sidor:

480

Utgivningsdatum:

2018-07-02

Förlag:

Pearson