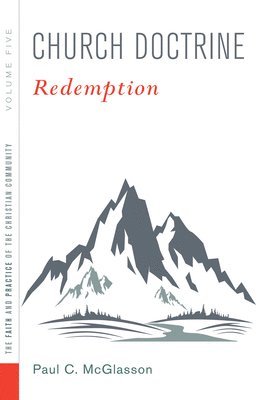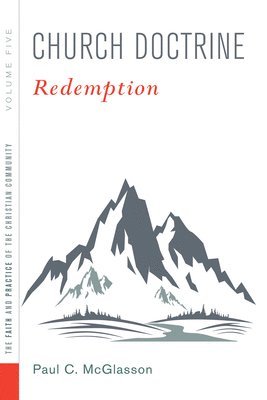 Uppskattad leveranstid 10-15 arbetsdagar
Fri frakt för medlemmar vid köp för minst 199:-
The present volume is the fifth in a five-volume study of church doctrine. The multivolume set covers the major parts of church doctrine: Canon, God, Creation, Reconciliation, and Redemption. The first volume begins with an introduction to the entire project on why doctrine matters, which stresses the ecumenical, global, and above all biblical horizons of church doctrine as a primary expression of Christian witness.
The purpose of this fifth volume is to explicate the full reality of God's redeeming love for the whole creation. In the doctrine of redemption, the church looks forward in hope. Through the gift of the Spirit at Pentecost the church is gathered out of all nations and peoples of the earth, and looks forward to the coming day of final redemption for the whole cosmos. Yet even now, the promise of God's coming is active in the world, rendering the church into a new humanity, establishing a new society, calling every individual to a new life of joy in discipleship.
Church doctrine is not a luxury, but a necessity for the living community of faith, by which its witness in word and deed is tested against the one true measure of Christ the risen Lord.


""Paul McGlasson's Church Doctrine: Redemption sparkles. Here is a book that pairs a refreshing and imaginative reading of Scripture with a close listening to a wide range of voices from the history of the church. The end result is a jewel that will shed light in the pulpit, pew, and classroom.""
--Mark Tranvik, Augsburg University

""In this volume, Reformed theologian Paul McGlasson builds on the foundation of the Great Tradition's witness to and teaching about the Last Things. Throughout Redemption, McGlasson weaves biblical interpretation into his larger systematic frame to offer a vision for how we in our day are faithfully to prepare in hope and joy for Christ's return in glory. Clearly written, thoughtful, and wise, Redemption extends a piercing theological alternative for professors, their students, and ministers alike.""
--Kathryn Greene-McCreight, Yale University


Paul C. McGlasson is an ordained minister in the Presbyterian Church (USA). He received his MDiv from Yale Divinity School and his PhD from Yale University in Systematic Theology. He is the author of several books, including God the Redeemer, Canon and Proclamation, and Invitation to Dogmatic Theology. McGlasson has served the church both as a parish minister, and as a teacher of theology in college and seminary.
Författare:

Paul C McGlasson

Format:

Inbunden

ISBN:

9781498287227

Språk:

Engelska

Antal sidor:

198

Utgivningsdatum:

2018-07-02

Förlag:

Cascade Books